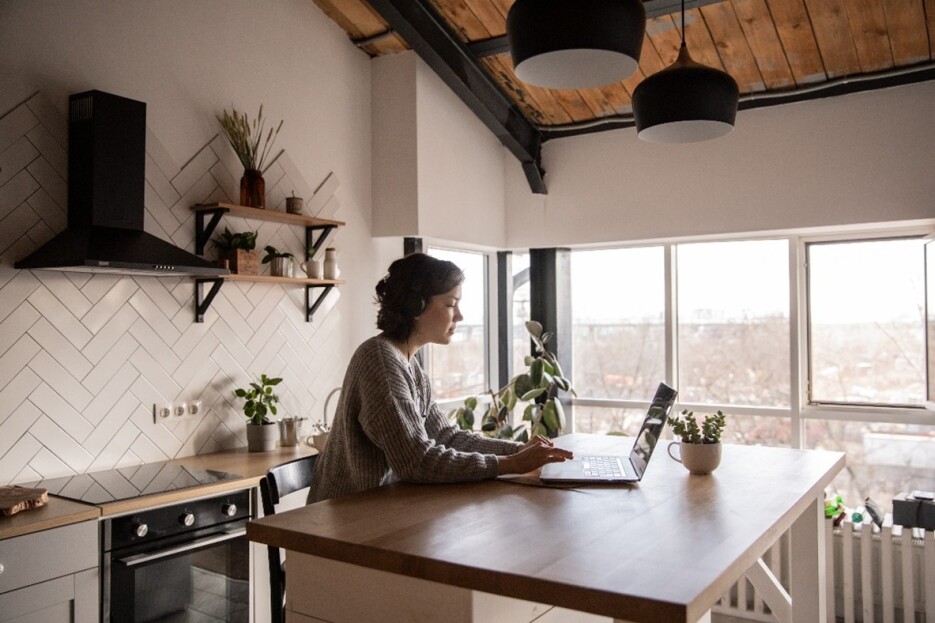 The kitchen is, by and large, the heart and the hub of the home. It's where families and friends gather, create, feast, and share stories. Considering that the kitchen plays such a critical role, for many homeowners, it can be a big burden when this space doesn't function the way you'd like it to. Perhaps the area is too restrictive, or the style doesn't flow the way you'd like. Maybe you wish the kitchen was more open and brighter or would love to incorporate a space to sit and enjoy food, rather than just cooking it. A kitchen renovation is a great solution for taking these items off your wish list and making them a reality.
But without a proper plan, costs can quickly swell out of control. That's why investing the time into a well-thought-out budget for your remodel can help you manage the spend, and align expectations between you and your team of contractors. Here are our top tips for developing a smart kitchen remodel budget:
While it's easy to let your imagination take over when envisioning your dream kitchen space, it helps to start small by determining what are the non-negotiable elements of your renovation, and what can you let go of if it doesn't align with your current budget.
While planning your remodel, invest the time to visit online or in-person showrooms, or comb through magazines to get a feel for the costs of certain features and modern styles. Further, think about what aspects of the remodel you'd be willing to look for a cost-effective alternative. Perhaps instead of that high-tech smart fridge on your wish-list, you'd be willing to go with a more traditional model, in order to allocate the savings towards your new countertops. Identifying your priorities earlier in the process will also help you make quick decisions if unexpected costs arise once the renovation is underway.
2) Plan for the Unexpected.
Speaking of unexpected costs, these are always something you should plan for. Even the most experienced contractors or building team can't be expected to see into the future; there is always the potential for costly surprises that may be lurking behind old walls (perhaps discovering old out-of-date wiring, or a rotten floor beneath your dishwasher thanks to an undetected leak!). It's best practice to set aside at least 20% of your budget for these unexpected costs.
3) The Cost of Living Through a Renovation.
What some homeowners may forget to consider before proceeding with a kitchen remodel, is the impact of living through a renovation. These projects can be huge, messy, and loud undertakings; will you be comfortable living in your home while the work takes place? If not, you may have to factor in the cost of paying for temporary accommodation, or a hotel room. Or perhaps you can set up a make-shift kitchen space elsewhere in the home while the work is being completed – consider any associated costs with setting this up, or alternatively, the cost of take-out meals while your appliances are out of reach.
4) Get Organized.
Once you're ready to price out your base budget, do so on a spreadsheet, creating sections for each cost breakdown. As a general guideline, here is the average cost allocation for a complete kitchen remodel:
35% of budget: Cabinets
20% of budget: Labour Cost
20% of budget: Updated Appliances
10% of budget: New Windows
3% of budget: Fittings
7% of budget: Other1
The average kitchen remodel cost in Canada ranges from as little as $15,000 to as much as $50,000 (with an upscale remodel costing as much as $80,000). Look at your finances when determining what you can realistically afford as your budget. Don't forget to also consider how long you plan to stay in your home. If the kitchen remodel is viewed as an improvement before selling your home in the near future, ensure that what you are spending is proportionate to the value that it is adding to your sale price.
5)

Work With a Trusted Partner
Working with a trusted and experienced team of contractors who understands your vision and respects your budget, will go a long way towards helping to manage the costs of your renovation. The team will help cost out each aspect of your remodel, and you may be able to benefit from wholesale or bulk discounts on certain materials or supplies that they may have access to– good news for your budget! Further, a trusted contractor will be receptive if you communicate that you'd like to save money wherever possible; as renovation veterans, they can offer tips for getting the best deals on fixtures or appliances, and may even advise on which tasks you can take on yourself to save on labour costs.
As a trusted team of building and
renovation experts
in the Niagara region, 7
6 Construction Management
is ready to help you turn your dream kitchen into a reality, increasing the quality and enjoyment of your home! Contact us today to get started.
1
https://www.hgtv.ca/renovations/photos/cost-of-renovations-for-every-room-in-your-home-in-2021-1947560/#currentSlide=1
Get Your Project Started
Turn your dream home into a reality!