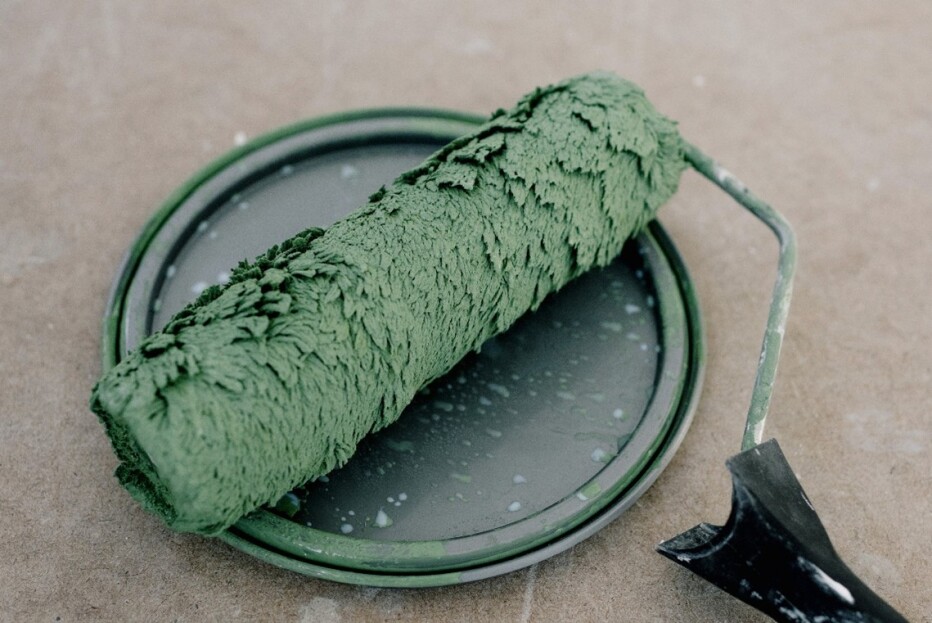 Choosing environmentally friendly materials and products for your home renovation has many benefits: you avoid harm to the planet, you save money on heating and cooling costs, you may qualify for government grants to defray some of the costs of your renovation, and you can increase the resale value of your property. But the good news doesn't end there: as sustainable materials and technologies rise in popularity and availability, eco-conscious home upgrades are now far more affordable than they were a decade ago. So, you can do your part towards building a better planet, without breaking the bank.
In this blog, we're sharing some great eco-friendly options to integrate into your next home improvement project, as well as some easy sustainable upgrades that you can make today.
Sustainable Exterior Improvements
Alterations to the exterior of your home can reduce your overall energy use, saving you money on your monthly utility bills. Some of these changes are low-cost and simple to do on your own, so they're a great place to start.
- Install solar lights.
Solar lighting adds to the safety of your home and property, adds interest to your landscaping, and, most importantly, doesn't use any electricity.
- Add awnings.
Installing an awning over your deck or your front porch offers shade when it's hot and shelter from light summer showers, while also reducing your cooling costs. Retractable awnings give you the flexibility to warm your home with sunlight when you want to.
- Consider alternative roofing materials.
If your shingles need replacing, look for roofing products that are durable and don't extract raw materials from the Earth. Recycled shingles are made of post-consumer and post-industrial waste materials such as plastic, rubber, or wood fibre. Wood shingles and shakes made out of reclaimed wood are another good choice, but avoid conventional wood shingles that are made from old-growth western cedar, as the practice of harvesting this material is not sustainable. Metal roofing is another popular option; they can last up to 50 years, and they're fully recyclable at the end of their life. If you have the budget for it, slate roofs take the cake when it comes to durability and thermal performance. Slate roofs can last a whopping 200 years, and the colour variations in these natural rocks lend create a truly unique, elegant look for your home.
- Add extra caulking or weatherstripping around windows and doors to eliminate air gaps.
- Plant trees on your property to offer natural shade in the summer, keeping your home cooler.
Smaller Interior Improvements
Changes to your home to make it more eco-friendly don't have to entail a full renovation or retrofit. Here are some small changes you can make to get you started:
Install low-flow or dual-flush toilets to reduce your water use.
Consider programmable thermostats or smart thermostats to make your home heating and cooling more responsive to the way you use your space.
Invest in an on-demand water heater to minimize the cost of keeping a tank of water hot all the time.
Avoid toxins in the products you use and buy; this will result in a healthier living environment for you and your family. Look for paints, stains, and sealers that are free of volatile organic compounds (VOC's), which can continue to emit gases into the air long after the product itself has dried, and opt for products made of natural materials such as wool rugs and natural linoleum flooring.
Major Interior Improvements for a Greener Home
Larger home improvement projects are your opportunity to make substantial changes to the environmental fitness of your home. Here are our top tips on how to get the most out of your remodel:
Salvage what you can.
Most renovations start by tearing out material that could potentially be reused. Before you begin your demolition, identify and remove anything you think you can repurpose in your new home, or that you can donate. Lighting fixtures, bathtubs, sinks, cabinets, and working appliances can all be used at other sites if they're in good condition, and many waste disposal sites will accept wood, drywall, shingles, and metal materials for recycling. This will help divert waste from landfills.
Upgrade your insulation.
The most important upgrade you can make to your home is adding insulation. A properly insulated house is more comfortable year-round, and significantly reduces the energy it takes to heat and cool your home. There are numerous natural insulation options such as sheeps wool, cotton, and recycled denim, but high-tech ones like polystyrene, aerogel and Icynene (which is made from castor oil) are also good choices. The higher the R-value of the material, the better it insulates, but R-value is also correlated with cost, so your budget will need to be weighed against your long-term financial and environmental goals.
Use sustainable materials wherever possible.
There are many products that can be considered sustainable; these products claim to have been produced and maintained with minimal impact upon the environment. But as an eco-conscious homeowner, you can go one step further and focus on products that are lightweight or locally made, as this reduces the energy needed to get them to your build site. You can also consider recycled or sustainably harvested materials. Some good choices are:
Bamboo, which grows very fast and continues to spread and grow without having to be replanted. Sustainability experts almost universally agree that bamboo is one of the most eco-friendly options available. Extremely strong and light weight, it makes a great, aesthetically pleasing choice for everything from cabinetry to flooring.
Cork, a tree bark that can be harvested from a living tree that will continue to grow and produce more cork. Cork is flexible, resistant to wear, and makes an excellent sound insulator and shock absorber. It can be used for floor tiles, subflooring, sound barriers, and insulation.
Recycled rubber, which comes from products like old tires and is used for a variety of flooring materials such as rubber tiles, sheet flooring, and underpadding for carpets.
Lumber that is certified by the Canadian Standards Association, the Forest Stewardship Council, or the Sustainable Forestry Initiative. All three of these organizations impose rigorous standards on forest products companies and ensure that these companies are operating legally and sustainably.
Making home improvements – whether small upgrades or major renovations - involves many choices, but the most important choice you'll make on your remodeling journey is your construction partner. The right one will take the time to listen to your vision for the space, understand your values, and incorporate these into the design, chosen materials, and process.
As a trusted team of custom home builders in the Niagara Region, at 76 Construction Management we work closely alongside our clients, ensuring that every need and desire is integrated into your home build, addition, or renovation. Contact us today to learn more about how we can infuse eco-conscious design elements into your vision, for a home that helps you save money, and the planet!
References:
Government of Canada Greener Home Grants: https://www.cbc.ca/news/politics/home-renovation-green-energy-1.6041876
Small changes around the home: https://www.nrcan.gc.ca/energy-efficiency/homes/make-small-changes-add/21850
Eco-friendly insulation: https://elemental.green/the-complete-guide-to-eco-friendly-insulation/
Lumber sustainability certification: https://www.nrcan.gc.ca/our-natural-resources/forests/sustainable-forest-management/forest-certification-canada/17474
Get Your Project Started
Turn your dream home into a reality!