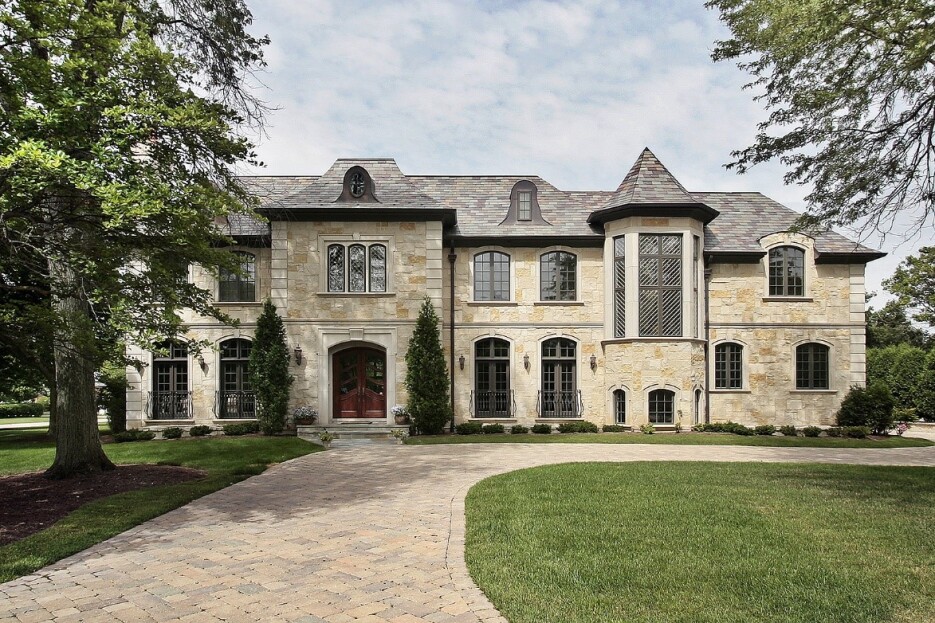 A custom home build gives you almost unlimited options for your new home. You get to select the location, the floor plan, the design, the landscaping, and the interior finishes. In contrast, a traditional home build (also known as a spec home or production home) comes with a menu of available floor plans and finishes. The property is usually sold as a package with the land.
Both types of builds have advantages, but people are often deterred from undertaking custom builds because there are some persistent myths about the process. In the paragraphs below, we'll set the record straight on the five most common myths about building a custom home.
MYTH #1: Building a custom home is extremely expensive
THE TRUTH: "Custom" means you get to choose your floor plan, your home's features, and the materials and finishes. It doesn't mean that your home will be unaffordable. What you won't get is a house that's too big, leaving you with a lot of empty space to heat, or a house that you'll eventually outgrow. A custom home can even be designed so that you can adapt it to your changing lifestyle, reducing the chances that you'll need to move when your needs change. Custom homes also present opportunities to save money over the long run, including energy saving and eco-friendly options in the original build.
MYTH #2: You need to own a lot before you can plan a custom build
THE TRUTH: There are advantages to waiting until you've decided on a builder and a floor plan and then working with the builder to find the right lot for your home. Builders have more experience evaluating and choosing good building lots than the average home buyer. They can look at a lot's topography for its drainage potential and sightlines for how your house will look from the street. A builder can also assess other issues like access to municipal water and sewage, as well as any setbacks and easements that will impinge on the size and placement of your home. When you're in the market for a building lot, you're also competing with other buyers, including other builders; having your own builder alongside will help you secure the perfect lot for your house.
MYTH #3: If I decide on a larger house, it will cost much more
THE TRUTH
: If you go with a larger house, the total cost of the house will be higher, but the price per square foot will be lower. This is because some expenditures, such as the cost of the land itself and connecting the house to municipal services, will be the same regardless of the size of the house. Other additional costs are small relative to the extra square footage you'd be getting. For example, a two-story home doesn't cost twice as much as a bungalow if the footprint is the same. A larger custom home may not be out of range for you.
MYTH #4: Custom homes take too long to build
THE TRUTH
: Many new builds and renovations come up against delays. It rarely happens that everything and everyone needed will be on-site at the exact time they're needed, and there are always unexpected events that add to the timeline. Custom homes take the same amount of time to build as any other home because they're affected by the same common delays: bad weather that delays outdoor work, material shortages, problems with securing the right tradespeople at the right time, and so on. Additional delays can arise when:
The homeowner wants a material or product that's difficult to find.
Due to financing problems or poor communication, the builder doesn't receive the agreed-upon payments on schedule. This often means they can't pay their workers or buy the needed materials.
The homeowner makes change requests
Miscommunication results in errors that then have to be corrected.
Most of these delays can be avoided by working closely with your builder and maintaining good lines of communication. Often this comes down to finding a reputable builder who works with you as a partner and is transparent about what's going on at the build site. With the right builder, your custom home build won't take any longer than a spec home or production home, all other things being equal.
MYTH #5: Building a custom home is too complicated and involves too many decisions
THE TRUTH: One of the great things about a custom home is that you do get to pick all the details, both large and small. While this is enjoyable, it can get overwhelming. That's where the right builder can be your best friend. They have the experience to know what works and what doesn't, and they can advise you on choices that match your tastes and preferences. They can also direct you to retailers and wholesalers carrying the materials and products you're looking for, saving you the time and confusion of wandering around enormous showrooms. Some builders make decisions easier by providing a coordinated team of professionals to advise you. This has the added benefit of facilitating communication within the team and between the team and the homeowner.
Conclusion
Building a custom home may seem intimidating, but with the right builder, it can be an enjoyable process that ends with you moving into the home of your dreams on schedule and on budget.
Are you planning on building a custom home in Niagara Region? The team at 76 Construction is the right partner for you. With over two decades of experience building custom homes in Niagara, we have the knowledge, skills, and established professional connections to take you from an empty lot to a brand-new set of keys. We have all the professionals you will need throughout your entire build: architects, interior designers, expert site supervisors and build teams, and landscape designers. You can use any or all of our services according to your needs and preferences. Ready to begin? Contact us today to discuss our services and how we can get you into your beautiful new custom home.
Get Your Project Started
Turn your dream home into a reality!