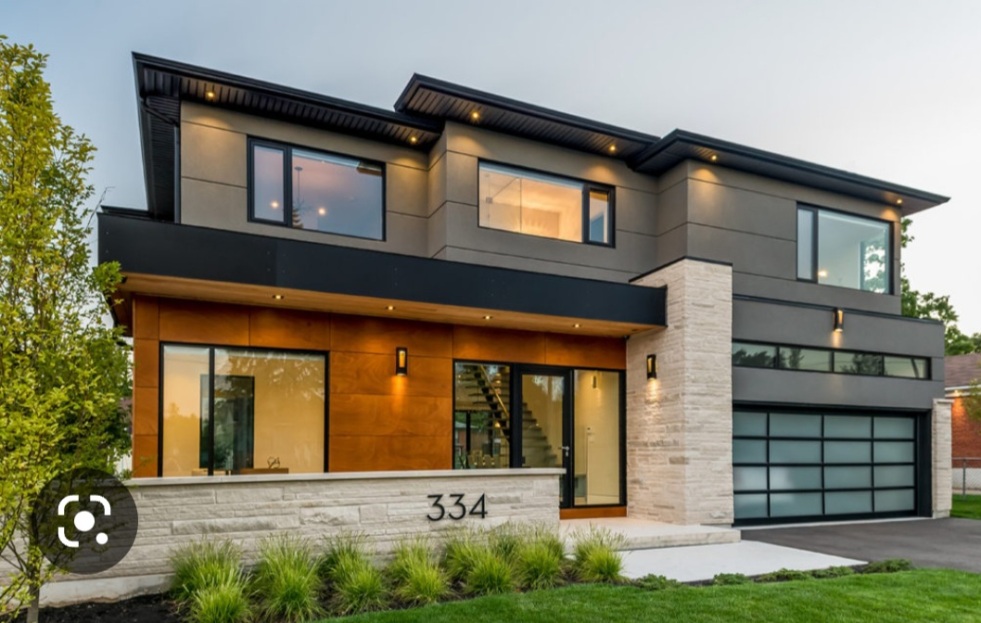 You're finally ready to break ground on the house of your dreams, and now, all you have to do is find the right professionals to build your custom home. This may be the most important decision you'll make in a project involving many, many decisions: it can mean the difference between a smooth process that stays on schedule and on budget, and a years-long exercise in frustration and cost overruns.
Learn how to sort through and select the right custom home builder to turn your dreams into reality with this comprehensive guide.
Getting Started
Start with a list of all the contractors and builders in your area who do custom home builds. You'll eventually narrow it down to 3 or 4 top picks, but keep your options open for now: don't settle for the first one you come across that has a sleek website or opt for the one your neighbour used.
Local Knowledge and Experience
Go through your list and eliminate anyone who doesn't have considerable experience in the area where you're building your home. This is important for a few reasons:
Familiarity with the topography of the region. This plays a role in many stages of the construction project but is particularly important when deciding on a lot and the placement of your house on that lot.
A good understanding of the surfaces and sub-surfaces you'll be building on. This can affect the building process, safety on the site, and any long-term effects on the structural integrity of your home. A builder with significant experience in the area will know how to work around any potential issues and will advise you on how fixes might affect your budget.
Knowledge of local building codes, zoning regulations, and planned projects for your area, such as new roads, upgrades to municipal services, and zoning changes.
Solid relationships with the municipal staff who issue permits and inspect building sites.
Awareness of the best sources for materials and finishes. Some homeowners leave it up to their contractor to present them with options for things like tiles and plumbing fixtures, but you may want to go and look for them yourself. Your builder can narrow down the available retailers to the ones with the most options and the best prices and service.
Connections with local tradespeople. Having good drywallers, electricians, plumbers, and HVAC professionals on-site when needed will affect your project's timeline. A good builder will have tradespeople lined up for your project in advance and will have replacements they can call on if there's a cancellation or delay.
Reputation and Years in the Business
Any builder can use language that sounds credible, but the proof, as they say, is in the pudding. Once you've narrowed your search down to 3 or 4 top prospects, dig into their background for this information:
How long they've been in business under the same name. It's not unusual for questionable companies to change their name and even their key personnel after they've been forced out of business.
The timing and quality of their online reviews. Look for custom-built-homes reviews that go back at least five years. If the reviews are largely negative or the positive ones sound fake, eliminate that candidate from your list.
The status of their business license. Check with your municipality if your contractor is licensed to work there.
Their reputation with the Better Business Bureau. No news is good news here: the BBB will have a record of any complaints that have been made about contractors and subcontractors.
What their previous custom build clients have to say. Ask your builder to put you in touch with a few of their other clients. They can answer any questions that aren't dealt with in online reviews.
Reliability
A reliable builder will have your house finished on time and within budget. They will dedicate sufficient time to your project, keep subcontractors on schedule, and respond to your questions and concerns within a reasonable time frame. As you're interviewing candidates, look for this information:
What other projects will your builder be working on, what are the end dates for those projects and start dates for anything upcoming.
How well they've done with their timelines in the past. Have they gone over, and if so, by how much? Their previous clients also are a good source for this information.
Whether they've has projects go over budget and the reasons for the overages. Raise this question with previous clients as well.
How reliable their subcontractors are. Do they have dedicated tradespeople, or will they be scheduling them on an as-needed basis? If they don't have dedicated teams, can they be certain they'll have tradespeople available when they're needed on-site?
Their turnaround time for questions. Ask for a commitment that seems reasonable to you.
Transparency in Pricing, Process, and Communication
You're not a custom home-building professional, so you will rely on your builder to keep you up to date and advise you on problems as they arise. Here's how to assess them before you sign a contract:
Get a detailed bid that includes the cost of materials, supplies, labour, permits, debris removal, and taxes. Eliminate any bids that are very low compared to the others, as they may be leaving things out. These costs won't magically vanish, and you don't want to be surprised when you're billed for them. Consider high bids if the contractor can credibly justify the costs.
Ask if they have contingency plans in the event of problems such as bad weather, supply shortages, or scheduling issues.
Have them sketch out a timeline for your custom build that includes a reasonable end date.
Insist on a guarantee that the project will be completely finished and all debris removed before they leave the site.
Comparing Contractors and Making a Selection
Although you should consider all the above factors when choosing a custom home builder, you should also consider how well you can get along with each contractor and their team. Every construction project runs into issues along the way, and you want to work with people who will be transparent about what's going on without creating ill feelings between you. Go with your gut when it comes to this part of the selection process.
About the 76 Construction Team
If you're planning a custom home build in Niagara Region, 76 Construction has all the experience, local knowledge, and reliable resources you need. With over 25 years in the business, we have a deep understanding of what it takes to bring a project in on time, on budget, and to the highest standard. We will not leave you wondering what's going on at your build site and when you can expect to see progress.
We can also provide you with a slate of home design and construction professionals, including designers, architects, interior designers, and landscapers, who can work seamlessly with your build team, so you won't have to source and coordinate these services yourself.
Ready to get planning? Get in touch with us to talk about building your dream custom home.
Get Your Project Started
Turn your dream home into a reality!