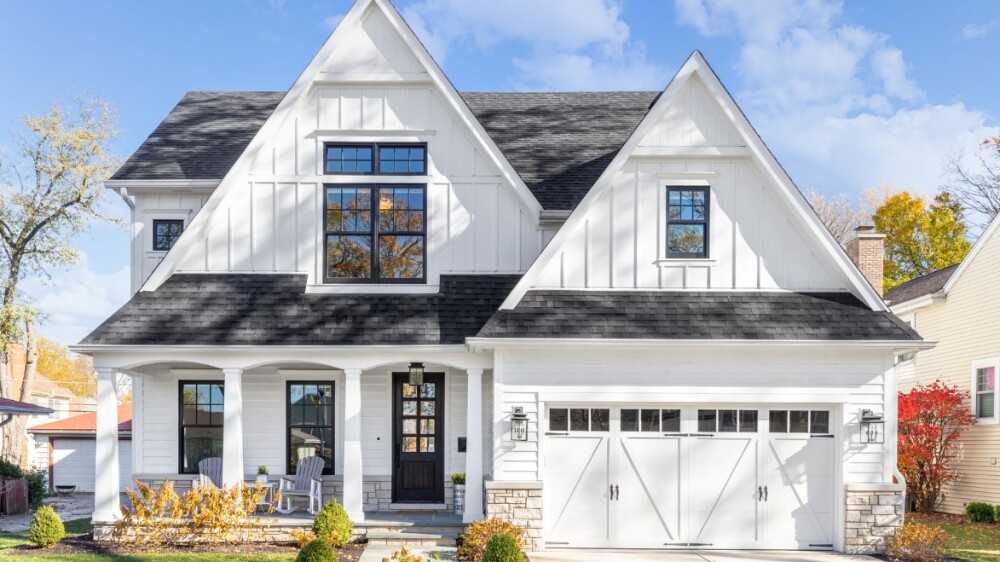 A great family home is a multi-function space that can accommodate everyone's activities: work, play, family time, and relaxation. If you're ready for a major renovation or a new build to suit your changing lifestyle, it's time to move that project to the front burner.
Why you should start planning early
New houses seem to spring up overnight; to an outside observer, it might look like a complete custom build takes less than six months. In truth, it can (and should) take over a year for the entire process. Things to consider in determining a timeline for your build are:
Which building professionals do you want to work with? Do you have a preferred designer or construction professional for your renovation or custom build? Reliable ones book up fast, so get them on board early in the process. Specialized tradespeople are even harder to secure, so if you're looking at custom wall treatments or fully integrated technology, there is even more reason to start at least a year in advance.
The type of build you're planning. Are you renovating your existing home, buying a home to renovate, or starting from scratch? Each option comes with its own opportunities and challenges. For example, if you're buying vacant land, you'll need to connect to municipal water and sewage services or install a septic system and dig a well. If you're buying a house to renovate, you will need extra time to deal with any unexpected issues that arise during the build (ex: electrical upgrades, asbestos removal, drainage issues).
Your desired move-in date. Are you getting married and hoping to move in right after your honeymoon? Do you have children who'll be attending a new school? Starting your project early ensures you'll be able to move in at the optimal time for you and your family.
The materials you want to use. Have you been dreaming of a beautiful custom countertop in a particular colour of granite? Are you hooked on a hand-painted tile for your backsplash? Even common building materials can be met with shipping delays and price fluctuations that add to your timeline, and less common materials can be even more tricky. Once you finalize your plans, your materials can be ordered, and you'll have the perfect space you've been envisioning, on time, and within budget.
The things you can't control. One of the rewarding things about a renovation or a custom build is choosing the design, the features, and all the finishes for your home. But there are many things you won't have control over, such as the weather, the availability of some of your tradespeople, and getting approvals for any variances, you might need. Having a buffer built into your timeline is the best way to minimize the impact of these uncontrollable factors.
Getting started: What you need to do
New builds and renovations are exciting, but they can also be intimidating. Getting started early makes it more manageable because you can break the process down into steps. Take them one by one, and soon you'll feel confident about your project.
Set a budget
Decide how much you're going to spend on your project. Be realistic about what you can manage financially, and make sure you have a buffer to cover cost increases and design changes you might want during the build.
Secure your financing
How will you pay for your build? Are you selling a home you already own, do you have money set aside, or are you applying for a line of credit? Talking to a financial advisor is an easy way to get the ball rolling on financing. Most banks have specialists in home finance who will be happy to help you crunch the numbers.
Weight the advantages of a new build vs. a renovation
Both options have advantages and drawbacks, and many of your decisions will follow from the specific plot of land you buy or the particular house you decide to renovate. Municipal laws, easements, drainage patterns, availability of materials and construction personnel, and property taxes are just some of the factors that might play a role in your choices. An excellent real estate agent and a knowledgeable builder can help you find information on these factors.
Consider your needs now and into the future
Are you planning on having a family or expanding your existing family? Is this your forever home, or do you think you'll move again in the future? Will you eventually want to build additional structures on your property for a guest house or workshop?
Researching designers and contractors
You can't start too early with this, so start asking for recommendations. See a house you like? Ask the owners who they used. Check out websites and online reviews, and meet with your top choices when you're ready.
About 76 Construction
We offer a full range of services for home renovations, additions, and custom builds. Our goal is to make the experience as smooth as possible for our clients so that you're not left wondering what your options are, what needs to be done next, or if anything has fallen through the cracks. Our team can guide you through as many parts of the process as you like, from purchasing land to completing your landscaping and everything in between. And because we have a complete team of professionals on board, you won't have to worry about coordination among the people involved in your project. Take a look around our website, and then contact us to chat about how we can make your dream home a reality.
Get Your Project Started
Turn your dream home into a reality!