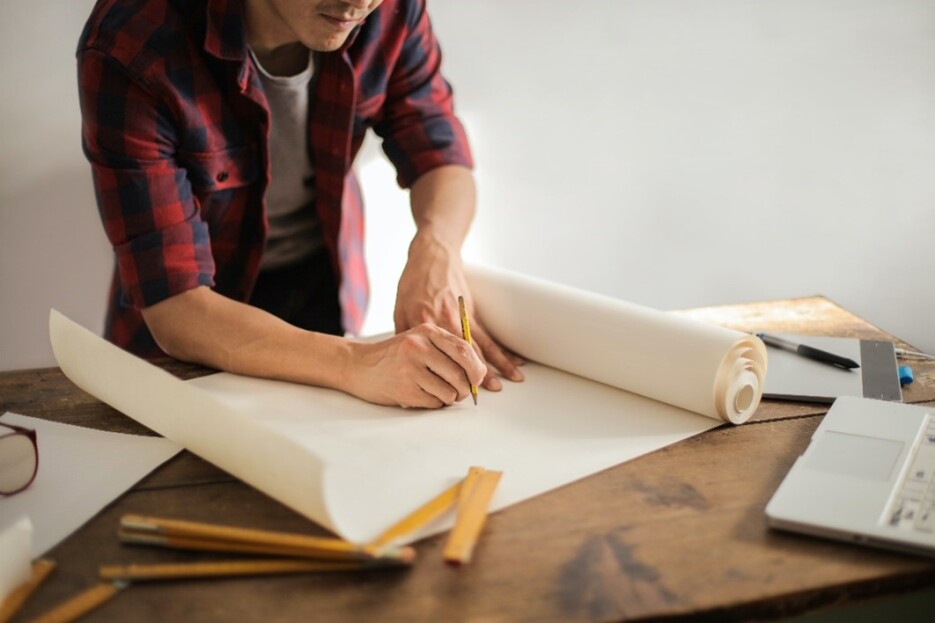 The beautiful Niagara Region is without a doubt the perfect place to build your dream home, ideal for you and your family. Enjoy a temperate climate, breathtaking Niagara Falls, award-winning wineries, and an exceptional selection of amenities - it's no surprise that the area has quickly become one of the most sought-after homebuying destinations in Southern Ontario!
There are certainly advantages to building a new home from scratch; you have the opportunity to combine all the features, fittings, and rooms you envision within your dream space, and watch them come together in a unique, custom home built specifically for your family and lifestyle. If you're considering building a home in the Niagara Region, then cost is likely a big factor. You're probably wondering what kind of home you can expect to build within your budget.
In short, the cost of building a single-family residential home in the GTA can cost anywhere from $140 to $945 per sq. ft., with high-end custom-built homes sitting on the higher end of the scale. Since Niagara sits just outside of the GTA, the average range of costs may differ slightly, but what doesn't change is that there are so many factors that go into determining the full cost of building a home. A seasoned, local homebuilding expert is your best resource for securing an accurate estimate of the cost of building a home in Niagara, however, it is still important as a client to understand each of the components and hard and soft costs that go into this estimate.
To help you prepare your budget for the cost of building a home in Niagara, we'll detail the key factors affecting home building costs, explain the difference between hard costs versus soft costs, and will share the critical steps you should take if you're committed to moving ahead in the process of building a home here!
Factors Affecting the Cost of Building a Home
The costs associated with building a custom home in any region include economic conditions, market trends, building materials, construction approaches and more. Inflation and supply and demand can often affect the cost of building a home as well. Here are some of the key factors to consider as you're budgeting:
The cost of the land you choose to build on is arguably one of the most important factors to consider. Not only will land closer to a metropolitan area be more expensive, but it's also critical to consider the characteristics of your purchased land. For example, if your land is sloping and full of trees, this will require some costly clearing and grading before construction can begin.
The features of your home design will inevitably impact the cost of building it; such as the number of floors, the square footage of your main level, whether your basement will be finished, the number of bedrooms and bathrooms, and even the outdoor features (will there be a pool, a wrap-around porch, or a large deck?). Each of these factors can impact the cost of your home build by tens of thousands (or even hundreds of thousands) of dollars.
Another factor is whether you're considering a completely customized home or a predesigned home. Production home builders can provide you with an extensive selection of floor plans that have been priced out, with features that you can cater to your budget. The design must be finalized prior to construction and usually, there is no room for improvision once the building process has begun. A custom builder, on the other hand, will allow you to be fully involved in the design and home-building process, to create a home that is as unique as you are. While custom homes tend to be on the higher end of the price scale, you have the freedom to change things up as the work is underway.
When determining how much your custom home build will cost, these factors can largely affect the amount you'll end up paying.
Hard Costs
The hard costs of your construction otherwise known as "brick and mortar costs" are based on the physical structure, site, and landscaping of the home. Another aspect of the hard costs is the labor, materials, and equipment. Hard costs tend to be easier to estimate than soft costs since they are considered more tangible and are generally fixed figures. Hard costs will vary depending on the size and design of your home, as well as the materials you choose to use. For example, brick, stone, and vinyl all have different price points.
Based on the hard cost range cited in the
2021 Canadian Cost Guide by the Altus Group
, a 2,000 square foot home on the lower end in the GTA could cost up to $850,000 while the same on the high end of the range could cost $1,890,000. These figures do not account for any soft costs associated with building the home.
Soft Costs
The soft costs of your construction are the costs that are not directly related to the building construction and can sometimes be overlooked by people. These costs can include legal fees, architectural and engineering fees, land surveys, municipal fees, job-site setup, permits, and more.
Soft costs can be difficult to estimate because they aren't related to the tangible construction of the home. Note that the soft costs can also continue after the construction is complete, unlike hard costs which stop once the home is finished being built.
Your builder will walk you through the hard and soft costs associated with the construction of your home as early as possible to ensure that you have adequate time to prepare financially. This estimate from your builder will also be important if you plan to secure a mortgage to pay for the home.
Steps to Take When Building a Home in Niagara
Decide on the budget you want to spend on building your home in the Niagara region. Pinpoint a budget that is affordable and doesn't strain your financial situation. Keep in mind that costs can fluctuate during the home building process. For example, if materials costs increase (think about the recent spike in lumber prices this year) this can change how much you will end up spending on your home build overall. Ensure you have some wiggle room in your budget to accommodate these unforeseen costs.
While there are lots of online construction calculators available, getting a custom quote from a home builder will give you the clearest picture of how much your project will cost based on the unique site requirements, size, layout, and desired features that you're after.
2.
Find the Right Construction Partner
One of the key things you should do to simplify the custom home building process is to ensure you find a reputable construction partner. Understanding the cost breakdown and having financial transparency will help you keep your budget on track alongside the home building process. Choose a construction partner that has a good depth of experience in home building within your targeted region and can use their expertise to anticipate potential cost fluctuations before the ground is even broken.
A construction partner can help you choose a construction method, develop plans and designs, help you obtain permits, and plenty more. It may be worth your while to collect quotes from multiple builders so that you have peace of mind that the contractor that you have chosen is the best fit for your style and budget. Remember to request a list of all components that are included in each quote; some companies may exclude details like driveways, fencing, or landscaping, and this can add thousands of dollars to the total cost of your home build.
There is a wide range of factors that will ultimately impact the cost of building a new home in the Niagara region; researching each of your options thoroughly will give you the best idea of how much to budget well before the construction has begun. Working with the right building and construction management team will help set you up for success as you turn your dream home into a reality.
Reach out to the team at 76 Construction Management to learn more about how we can support you every step of the way through the process of building a home in St. Catherines and the Niagara region. By partnering with us, you'll have an architect, designer, décor specialist, construction manager, and other industry experts at your fingertips - all of whom will work collaboratively with you to bring your project to life.
Get Your Project Started
Turn your dream home into a reality!