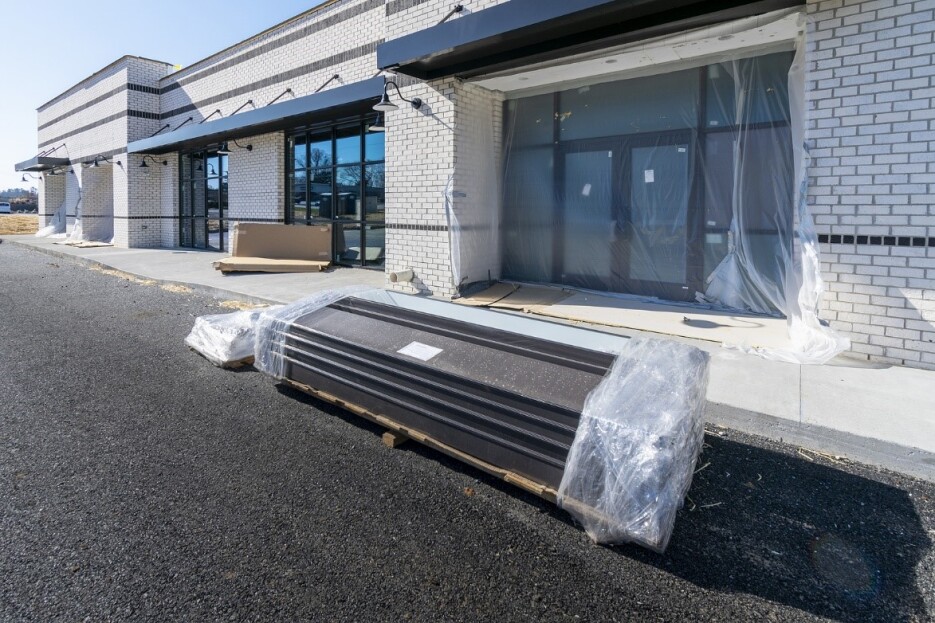 Hiring the right contractor is the key to bringing your commercial construction project in on time and on budget. Because there are many qualified commercial contracting businesses in Ontario, you'll want to devote sufficient time to the task of identifying the best one for your build; and you'll need to begin long before breaking ground. The main things to focus on in your search are the contractor's reputation, reliability, thoroughness and transparency, and the resources they have at their disposal.
Reputation and Experience
Evaluating a contractor's reputation is not difficult, but it does require some effort. Begin with an online search to narrow your list of candidates down to 3 or 4 top choices. Things to look for at this stage are:
How long the contractor has been in business under the same name - If you're interested in a contractor but have doubts about their business history, you can always take the extra step of getting a background check.
The company's online reviews - A handful of bad reviews aren't a problem, but if half the reviews are negative and the positive ones sound artificial, strike the contractor off your list.
The status of their business license - Some, but not all, municipalities require contracting businesses to be licensed. Check with your city to see if your contractor is licensed to work there.
Any complaints registered with the Better Business Bureau about the contractors you're considering or their subcontractors - Once you've narrowed your choices down and contacted the businesses on your shortlist, you can ask them for references from previous clients. Call the previous clients for any details not covered in the online reviews.
Reliability
Reliable contractors keep their promises. They finish the job on time and within budget, show up at the site when they say they will, keep subcontractors on schedule, and promptly respond to questions and concerns. You can assess the reliability of your potential contractor by talking to previous clients and by asking your candidates these questions:
How many projects will you be working on simultaneously as mine? How big are the other projects, and what are their end dates?
Have you had jobs that have gone beyond the projected finish date? What caused the delay?
Have you had projects that have gone over budget? What caused the overages?
Do your subcontractors have other commitments? How will you be sure that they'll be available to work on my build when you need them?
What is your turnaround time for questions? Can you guarantee that you'll return calls within 24 hours?
Thoroughness and Transparency
Precision and adherence to high standards will ensure that your build goes smoothly and that you don't encounter any surprises along the way. Your contractor should be able to break down their costs, so you know where your money is going. Things to look for are:
A complete, detailed bid includes materials and supplies, labour, permits, debris removal, and taxes. Eliminate very low bids compared to the others, as the contractor may overlook or leave out crucial elements or cut costs to get the job. Bids on the high end should also be considered if the contractor can justify the costs. Ask for a further breakdown of anything priced much higher than found on the other bids.
A policy or plan for contingencies should unexpected problems arise or if you request changes during the job.
A payment plan that distributes funds over the length of the contract.
A realistic timeline to complete the job.
Clear and enforceable policies about safety on the site.
A guarantee that the project will be finished entirely and all debris removed within a reasonable time frame.
Resources
Your project will go more smoothly if your contractor has excellent subcontractors, good relationships with other professionals and suppliers, and the knowledge and experience to navigate any issues that arise during the build. Ask your candidates the following questions:
Who will secure the permits for the build? Do you anticipate any problems with permitting, and how will you handle them?
Who are your subcontractors? How long have you worked with them? Can you count on them to be available when you need them?
Do you have an administrative team? How long have they worked for you? Will I be communicating with you through them?
Do you have a project manager for your business? If not, who makes sure that your jobs stay on schedule and the people at the site have the resources they need when you need them?
Which suppliers do you work with? How long have you used those suppliers? Are they local? Have you ever experienced delivery delays or product shortages with them?
Comparing Contractors and Making a Selection
While cost and timing will ultimately be your deciding criteria, consider how well you can get along with each contractor and their team. Every construction project runs into problems at some point. You want to resolve them as quickly and efficiently as possible without damaging your relationships with the people working on your build. All other factors being equal, how well you can get along with them can make all the difference in completing the project to your satisfaction, so don't overlook this crucial factor. Choose wisely, and you'll choose well!
A little knowledge goes a long way! As Niagara's trusted Custom Home Building Experts, the team at 76 Construction Management understands the importance of well-informed customers. Our transparency and commitment to our clients are unparalleled. When you're looking to start a new business project and need a commercial contractor in the Niagara Region, we invite you to reach out to us today.
Get Your Project Started
Turn your dream home into a reality!