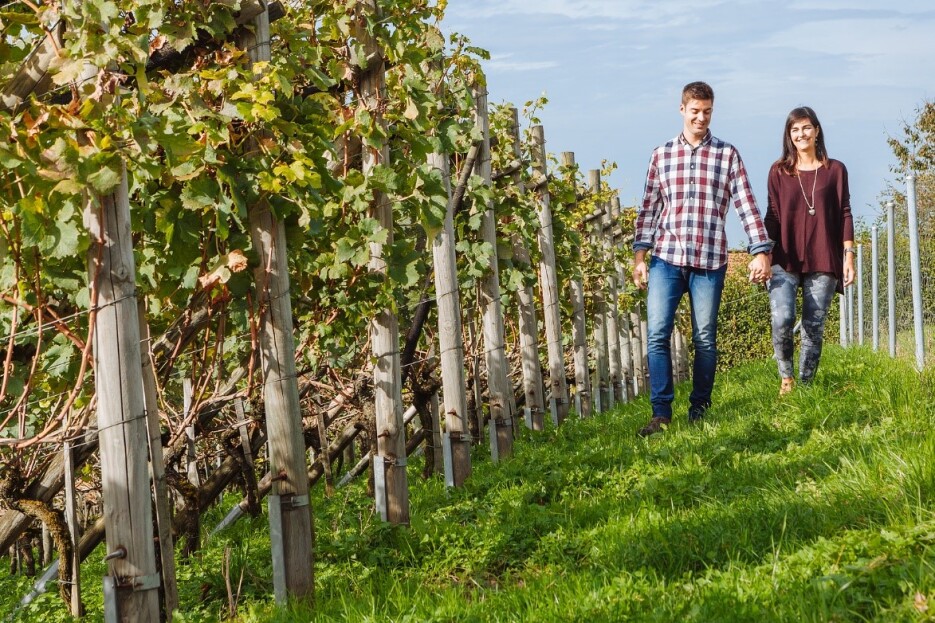 If you've ever lived or visited the Niagara Region, it certainly shouldn't come as a surprise that Niagara communities consistently rank highly on lists of the best places to live in Canada, proving that these twelve vibrant cities have much to offer to their local residents beyond a thriving tourism industry. As a trusted team of Custom Home Builders in the Niagara Region, we have over two decades of experience in helping residents bring their dream homes into reality, and while we may be biased, we wholeheartedly believe that there is no better place to plant new roots.
Here are some of the top reasons to consider choosing the Niagara Region for building your home:
Stretch Your Budget Further
Building a home understandably comes with a long list of costs to consider, but if you're moving from the Greater Toronto Area, you may be surprised to discover just how much further you can stretch your budget by choosing to build in the Niagara Region. While real estate costs across the Region have certainly skyrocketed over the past two years, the average price of a home here is still well below the price tag of a home within the GTA.
A Smorgasbord of Scenery
The Niagara Region isn't only home to one of the world's most Instagram-worthy waterfall, but thanks to its location along the edge of Ontario's Greenbelt, the area is also rich with a long list of breathtaking conservation areas, trails, and natural sights. The Niagara Escarpment, named a "masterpiece of living art", is considered one of the world's natural wonders, stretches a whopping 725km long, and promises unique sights and experiences for everyone, whether you prefer to hike, camp, cycle, or drive.
The Fresher, the Better
Another perk of the Niagara Escarpment is that it helps to cultivate the perfect growing conditions for many of the surrounding agricultural communities, making this region one of the most productive fruit-growing regions worldwide. Resident enjoy easy access to locally grown food and fresh, tender fruit from nearby farms, including peaches, plums, pears, and sweet and sour cherries.
And don't forget the grapes. The rich, fertile land and microclimate (that allows for long summers and moderate winters) in the region offer optimal conditions for Niagara's abundant vineyards that produce unique, award-winning wines. With 88 wineries across the region (and counting), you'll never be short of destinations for a tour, taste, or a gourmet meal in one of the on-site restaurants that are becoming a staple feature of some of the larger wineries. The food and wine scene in Niagara is flourishing, rivaling that of its upscale Napa Valley counterpart!
A Diverse, Dynamic Community
Remember that, when choosing to build a home, the surrounding community is just as important as the finished product and will impact how you settle into your new lifestyle. The great news is that Niagara boasts a vibrant, multicultural community that celebrates the region's rich history and culture! Arts and cultural festivals dot the calendar year-round, ranging from the widely known Shaw Festival on Niagara on the Lake, to the lesser-known Niagara Folk Art Festival.
The twelve municipalities that comprise the Niagara Region are distinctly different, but all offer strong, dynamic communities while maintaining access to world-class amenities like the Niagara Health System. Those looking for a "small town feel" don't have to look far – Niagara is home to a long list of towns and villages with many tight-knit, safe neighbourhoods that are perfect for raising a family.
Centrally Located
The lure of the Niagara Region, for many current residents and prospective homebuyers, is its accessible location. The Toronto hub is under a 2-hour drive by car, and can also be accessed via Go Transit, which now offers daily service between Union Station and the Niagara communities of Grimsby, St. Catherines, and Niagara Falls. Niagara is also a skip and a jump from the Canadian-US border; concerts, games, shopping, and job opportunities await on the other side of the Peace Bridge in New York State!
This is only the tip of the iceberg when it comes to the list of reasons why Niagara is the perfect destination for building a home and raising a family. As Niagara's trusted Custom Home Building Experts, the team at 76 Construction Management are always keen to share what we love about this dynamic community and what it has to offer its residents. Whether you're looking to build your dream home, or are planning a move here, we invite you to reach out to us today.
Get Your Project Started
Turn your dream home into a reality!