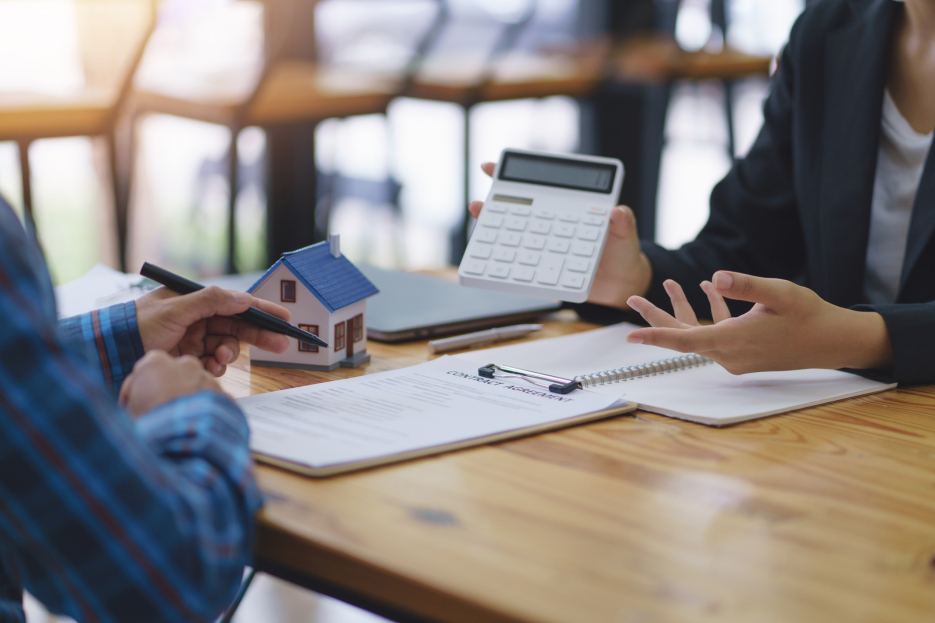 The idea of building a custom home might be overwhelming, but if you work with a good custom home builder, it can be an enjoyable experience and a good investment. In the paragraphs below, we'll discuss the unique advantages of building a new home in Niagara Region that suits your needs, tastes, and budget.
You Choose the Location
A top reason for choosing a custom home is that the homeowner decides where they want to live. With a production home or a spec home, you're stuck with what's available. You may still find a suitable location, but the chances of finding the perfect location with your ideal home already on it are slim. Why not make it happen by choosing a lot and then building exactly what you want?
You Control the Costs
Most people think custom homes are prohibitively expensive, but they actually give you a lot of control over how much you spend.
With a ready-built home, you're almost always going to be competing with other buyers, which could lead to you paying more for a home than you originally intended. Homes in Niagara Region are particularly vulnerable to price wars as the area continues to grow in popularity. Production home builders and real estate brokers are motivated to sell at higher prices; they're not in the business of keeping your costs down. But a custom home builder is invested in the value of your home and in building houses that maintain their value over the long term. A completed project is a home builder's calling card: they will want you to have the best home within the budget you set out for them.
You also have a great deal of control over what materials and finishes you choose. You may go high-end with everything in your home, or you might decide to splurge on some things and cut back on others. You may need a large house, or you might want a cozy cottage with a manageable garden. It's really up to you how much your custom Niagara Region home ultimately costs.
You Get Maximum Flexibility
In your custom home, you choose everything: from the floor plan right down to the bathroom towel rails.
You can probably find a production or spec home with all the features you want but ask yourself if other things would make it more functional for you and your family. For example, suppose you have an elderly relative who will be coming to live with you. In that case, you might find a house that has a bedroom with an ensuite on the main floor, or you could design a suite for your loved one that has these features, along with a small kitchen area and a barrier-free shower. Similarly, an IT professional working from home might want a space with custom cooling closets for their servers, upgraded electrical services and ethernet wall outlets. Renovating an existing home for this purpose would be expensive and disruptive, but it would be easy to design it for this use from the beginning. Style-wise, you have very few options with a production home. You might get a slate of choices for some things, but there's a chance none will fit you just right. You have a vision for what your dream home looks and feels like—why compromise?
You Save Money in the Long Run
By working with a custom home builder, you'll save money in three ways:
You won't have to renovate or redecorate an existing home to suit your needs. Everything right down to the paint colour on the front door is what you have been picturing.
Everything is brand new, so you won't have to pay for major repairs or replace things like the furnace or the septic system anytime soon. You also have a good sense of when that work will need to be done, and you can budget for it.
You can add energy-efficient options like upgraded insulation and windows, solar panels, geothermal heating, and radiant floor heating. These will add to the initial cost of the home, but they will save you money over time, and the features will add to the resale value of your home. Your Home Can Be an Expression of Your Style and Your Values
Your Home Can Be an Expression of Your Style and Your Values
Is the environment important to you? Build a net-zero home out of sustainable materials! Are you devoted to the visual arts? Design a space that will allow you to showcase your collections! Do you love the wonders of the night sky? Choose an elevated location with lower light pollution and have your builder put in large windows and skylights! Your dream home doesn't have to be quirky or unusual, but if you want it to express who you are, a custom build is the best way to go.
The Process is Seamless
Good builders have the staff and build teams to ensure your custom home build process is smooth and painless from beginning to end. They can help you identify good locations for your custom home, connect you with an architect, obtain your permits, make sure tradespeople are at the build site on the days they're needed, provide you with updates on the construction process, answer questions during the build, advise you on materials and finishes, help you make choices when you're overwhelmed, and guide you in all other matters related to your new custom home.
Building a Custom Home in Niagara Region
76 Construction Management is a full-service custom home builder serving the Niagara Region. We have a comprehensive team of experts available to assist: build teams, architects and designers, tradespeople, landscape designers, and interior designers. You're free to consult with any or all the professionals who work with us, so you're supported all the way through the process. Local knowledge is vital to every new build, but even more so with a custom home: you want a builder who understands the local climate, the topography, the relevant land use regulations, the area infrastructure (current and planned), and who knows the local government officials they will have to interact with. With 76 Construction, you get the benefit of our 25+ years of experience in the Niagara Region and our commitment to quality craftsmanship and superior customer service.
Get in touch if you're ready to get started or still evaluating your options! Let's talk about how to turn your dreams into the home you've always wanted.
Get Your Project Started
Turn your dream home into a reality!