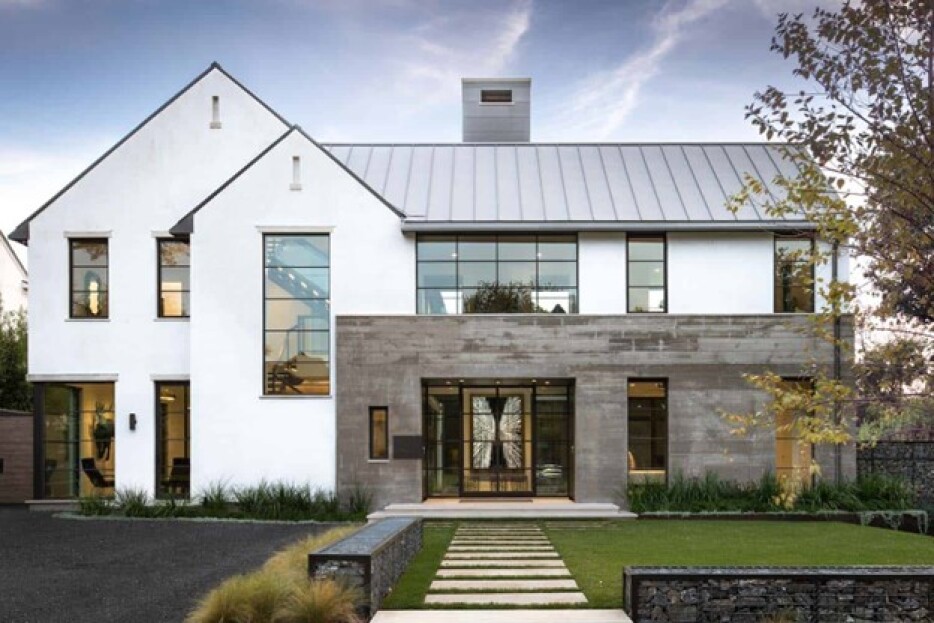 Building a new home comes with exciting opportunities to get the home upgrades you've always dreamed of, like a chef's kitchen with quartz countertops, hardwood floors in every room, luxurious outdoor living spaces, and a finished basement with a guest suite. Early in the process, you'll need to decide which upgrades will fit your budget and which ones will add value to your home, either for resale purposes or for your personal enjoyment.
Top Upgrades That Add to Your Home's Value:
A secondary unit always adds to the resale value of a home and can also generate rental income while you're living there. Consider your options while designing the space: going beyond the Ontario Building Code with a basement unit that's spacious and appealing will draw more potential tenants and command higher rents. For example, the Code requires a minimum ceiling height of 6'5" for basement dwellings and a minimum of one window in most of the rooms. However, higher ceilings and more windows would make this space feel more luxurious. If you're building a new home, discuss the options for this type of upgrade with your contractor. Not planning to finish your basement right away? Have the plumbing and electrical roughed in while the tradespeople are on-site during your initial build.
High-quality cabinets will give your home an upscale appearance while adding functionality. Opt for kitchen cabinets that go all the way to the ceiling to add a feeling of height and to provide storage for items you seldom use. Pot drawers should be considered essential in new builds, and pull-out storage for garbage, recycling, and compost bins give a kitchen an orderly appearance that future buyers will appreciate. Don't overlook the importance of unseen details like hinges and drawer slides: they can be the difference between basic functionality and cabinets that look and feel luxurious.
Eco-friendly options and sustainable building materials will make your home attractive to future home buyers while saving you energy in the present. There are always new products on the market, so do your research and consult your builder on the options that make the most sense for your new home.
Radiant floor heating generates warmth from below, giving a space a luxurious feel while cutting down on heating costs. These floors can be installed in any room and under almost any surface, but they're most popular in bathrooms and basements. Doing this while building is much less expensive than doing it down the road when you'd have to pull up and reinstall your flooring.
Upgraded roofing that is both attractive and durable makes a home stand out in any neighbourhood. Research the options available to homeowners and consult with your contractor on the one most suitable for your home.
Additional Considerations for Upgrades
Not all features improve the resale value of a home, and this is where referring back to your budget is key.
Hardwood floors are a sought-after feature that almost always adds to a home's value. However, they may not be ideal for every room in your house, so consider how you will use each new space in your home before you commit to flooring for that room. For example, if you plan to build a home gym, you might choose a flooring material that can absorb shock and isn't likely to be damaged by water or heavy weights being dropped. Similarly, if you're building a basement apartment that an aging parent will use, choose flooring that is softer but smooth enough for a walker or wheelchair. You can always replace the flooring in these spaces when it comes time to sell your home.
Kitchen islands are very popular with home buyers, but they can get expensive if they require plumbing and electrical lines. Think about the potential flow of activity through your kitchen, and use that to make decisions about your island's size, placement, and features.
Faucets, drawer pulls, lighting, and interior doors come in a wide range of prices and can quickly add to the cost of your build. Keep your budget in mind when deciding which elements will stand the test of time and will only provide value in the short term.
Built-in smart-home features should be considered carefully as technology changes rapidly. Your high-end built-in gadgets may make your home seem dated ten years later.
Multi-Use Spaces can optimize your use of your home without limiting its resale potential. For example, you may have your heart set on an enormous walk-in closet in your main bedroom, but the only way to get one is to use the closet space from an adjacent guest bedroom. If that's the case, your builder may be able to frame your closet in a way that allows it to be converted back to two smaller closets when you sell your home.
Decks and landscaping complete the look of a home and add to its curb appeal. Your builder can design and create this for you, but if you choose to wait until later, they can still put the essentials in place for you. For example, installing a natural gas line to the exterior of your home will allow you to expand your living space to the outdoors. Electrical conduits into your backyard will make it easier to add ambient lighting, speakers, and water features to your outdoor space later on.
Conclusion
Your dream home is a place for you to live and grow, but it's also an investment in your financial future. That doesn't mean you have to live in a home built for someone else, so do get those must-haves that will optimize your enjoyment of the space. Working with a builder who will help you make these important decisions is the best way to focus on these goals. The professionals at
76 Construction Management
have the experience and industry knowledge to oversee your build and support you through any or all parts of your project. In addition to your build team, you'll have access to an architect, designer and décor specialist who can advise you on your options and help you evaluate each one.
Contact us
today to talk about our services. There's no obligation on your part, so let's discuss your perfect home and its future resale potential!
Get Your Project Started
Turn your dream home into a reality!